Analyses & Studies
Armenia: 2022, a "insolent" economic growth!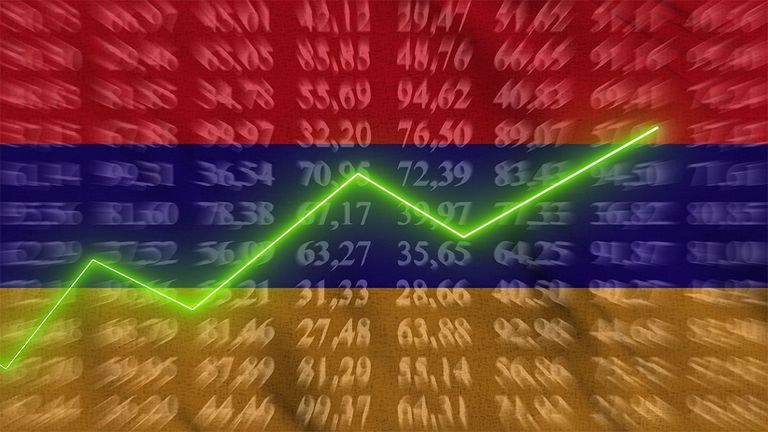 Although many countries in the West ended the year 2022 with gloomy economic results pointing to a recession in 2023, Armenia was able to make the most of the geopolitical situation in Ukraine.
According to the results of the first eleven months of the year 2022, the economic activity index of Armenia grew by 14.4%.

According to data from the Statistics Committee, Armenian trade increased by 16.2% in the first eleven months of 2022 and by 22.1% in November 2022 compared to November of the previous year,
- the construction sector increased by 13.9%.
- the service sector increased by 28.2%.
- industry increased by 8.4%.

According to data from January to November 2022, inflation in Armenia was 8.7 .
On the economic exchange sector, the statistics are just as excessive, since foreign trade increased by 67.8% from January to November 2022. Over the same period, Armenia's exports increased by 75.8%, while imports increased by 63.6%.

These statistics are largely explained by the arrival in Armenia of more than 200,000 Russian citizens since the beginning of the conflict in Ukraine which started on February 24 last year.

These Russian citizens (many of whom have Armenian origins) have in part relocated their business activities to Armenia, allowing them to continue their activity while having access to the global financial system.
A part of the common consumer goods that cannot enter Russia anymore - not because of the European or American sanctions applied on goods in general, but because of the difficulty to honor the payment and delivery directly to Russia - now passes through the territory of the Republic of Armenia and thus enters the Eurasian Economic Union.

This tendency does not seem to be cancelled in case of stabilization of the situation in Ukraine since the World Bank as well as the Central Bank of the country keep growth objectives around 6% for the medium term, which continues to give serious perspectives of economic development to Armenia.

It should be noted that government reforms to liberalize and modernize the economy have also contributed to accelerating this growth.